Louisiana Contractors License Exam Prep
Helping Contractors Pass The Test
for over 26 years
We offer In-Class Training and Home Study Software
to help you Pass The Test
AVOID CORONA VIRUS BY STUDYING AT HOME WITH ONLINE CLASSES!
Our programs are normally valid for 60 days but during the COVID-19 outbreak, we are offering our students the ability to extend as long as necessary to prepare for their exam.  Easy online downloads allow students to stay at home or study on the go.
Over 25 years of experience
Proven test prep strategies
Interact with live instructors
No Pass, No Pay
Guarantee
At Louisiana Contractors Licensing Service, we are so sure that we can help you get your contractor's license that we offer a No Pass, No Pay GUARANTEE.
We've helped over 30,000 students pass the test!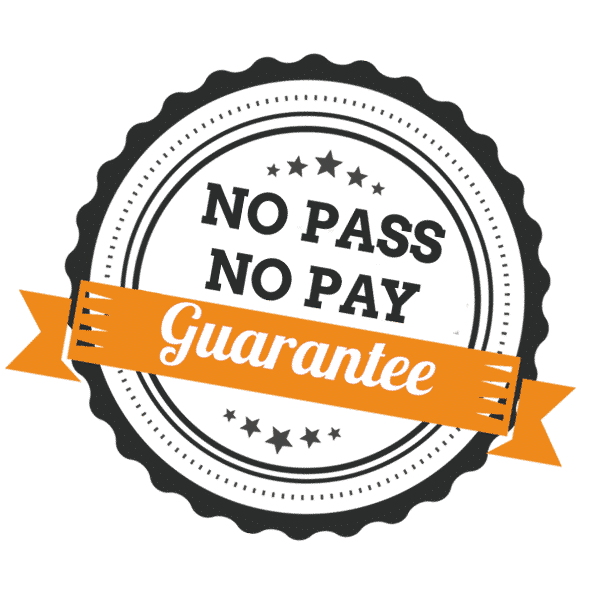 What Contractors Say About Us
ELECTRICAL WORK CLASSES
Just a note to say thanks for offering electrical work classes. I signed up recently for your class, I took your classes for a total of three days, which were very informative. I had taken the test in 1991 and failed of course. I heard about your classes through a friend of mine who took your classes on General Contracting. He also passed so I figured I would give it a shot and passed the test after only 3 classes. Thank you so much.
~ Barry
LA. STATE BUILDING CONSTRUCTION CONTRACTORS EXAM
I would like to inform you that I have passed the La. state building construction contractors exam. I received my contractors license just yesterday. I want to thank you for your services and the support of your staff.
~ Cyrus
CONTRACTOR EXAM SEMINAR
I would like to take this opportunity to thank you for the excellent service that you provide. Your contractor exam seminar was both informative and interesting. I am now the proud possessor of a Hazardous Material contractor license thanks to you. Louisiana Contractors Licensing Service provided me with all the technical knowledge to get me high scores on both the General knowledge and the Haz Mat parts of the test. Thanks again for all your help, sincerely
~ Barry
YOU'RE A SAINT
Thanks for all of your help on passing my exams!! You're a Saint!
~ John
CONTRACTORS EXAM
Thank you for your help in helping me pass my test. Your contractor exam school has been a great help to me, I would recommend your school to all my friends and family. I have learned a lot at your school. You have great instructors, thank you and may god bless you all and I hope your contractor school continues to grow and continue to be a great success.
~ Leonard
BUILDING CONSTRUCTION EXAM
I passed with an 85% on the business and law, and an 84% on the building construction exam. Thank you for your help. I recommend your class for anyone that wants to pass the first time. Feel free to use me as a reference.
~ David
CONTRACTOR CLASSES
Thanks a million for your help on the tests. I would recommend your classes to anyone who is interested in passing the exams on their first attempt!!! Without your help, I feel that I would be re-testing.
~ Richard
STATE TESTS
Thank you for making me aware of your company before I took the state tests. I am sure I would not have passed them the first time if I had not used your service.
~ Ralph
STATE CONTRACTORS LICENSE
This is an expression of my sincere gratitude for all the assistance that you and your staff afforded me. As a result, I passed the exam for my state contractors license.
~ Dell
CONTRACTORS EXAM
Thank you guys, I passed my contractors exam the first time.
~ Rodney