From The Comfort Of Your Home
Be Prepared
Our live instructors have over 25+ years of experience and formulate our preps to help you efficiently and effectively pass the exams while being ready for applying your knowledge to real-world applications!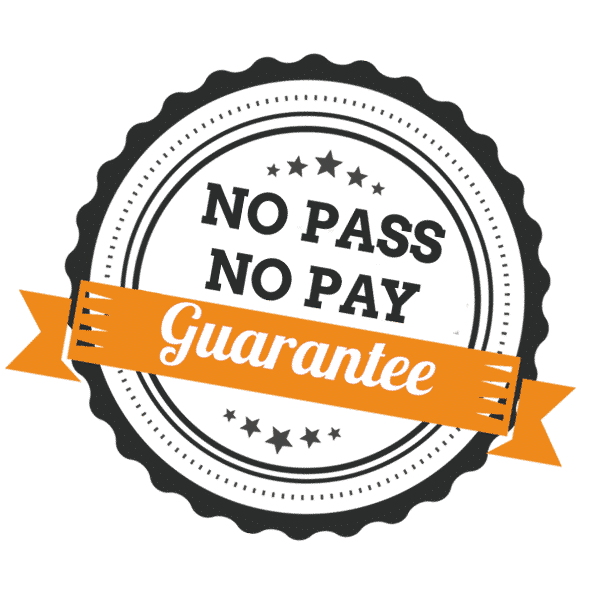 The Louisiana Contractors Guarantee
NO PASS, NO PAY GUARANTEE
At Louisiana Contractors Licensing Service, we are so sure that we can help you get your contractor's license that we offer a No Pass, No Pay GUARANTEE. We've helped over 30,000 students pass the test!
Your services made it a breeze to pass the licensing exam! The questions were designed perfectly to help prepare me. I'm grateful for discovering your service.
I would like to take this opportunity to thank you for the excellent service that you provide. Your contractor exam seminar was both informative and interesting. I am now the proud possessor of a Hazardous Material contractor license thanks to you. Louisiana Contractors Licensing Service provided me with all the technical knowledge to get me high scores on both the General knowledge and the Haz Mat parts of the test. Thanks again for all your help, sincerely
I would like to inform you that I have passed the La. state building construction contractors exam. I received my contractors license just yesterday. I want to thank you for your services and the support of your staff.
Just a note to say thanks for offering electrical work classes. I signed up recently for your class, I took your classes for a total of three days, which were very informative. I had taken the test in 1991 and failed of course. I heard about your classes through a friend of mine who took your classes on General Contracting. He also passed so I figured I would give it a shot and passed the test after only 3 classes. Thank you so much.